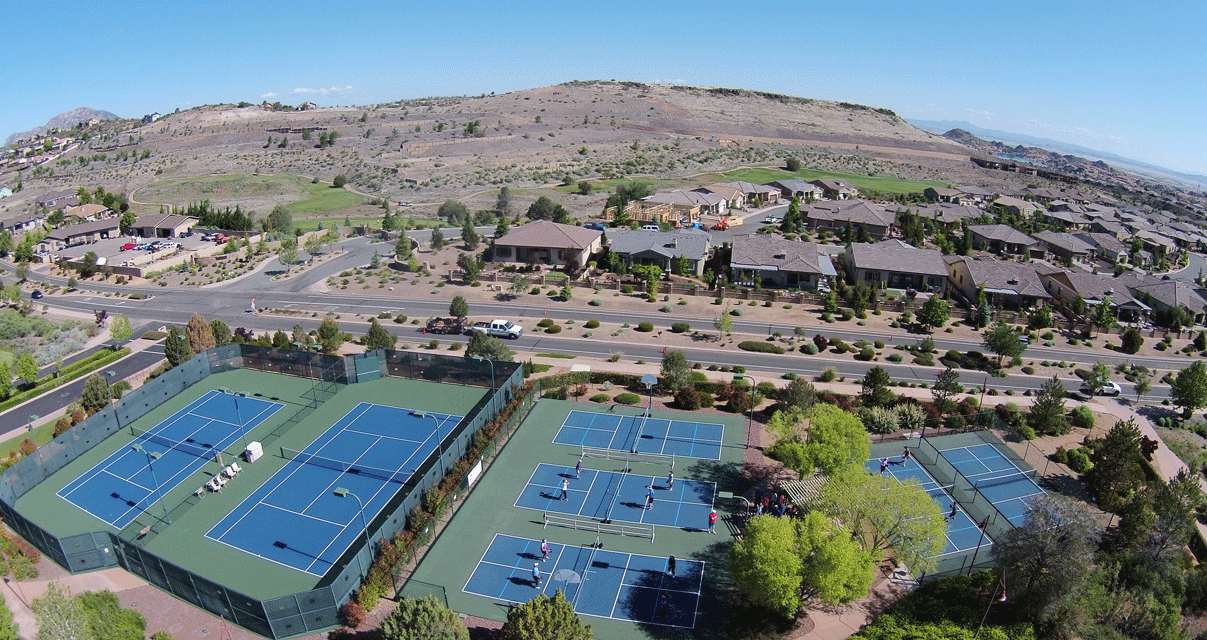 Athletic Organizations:
The Club at Prescott Lakes has a number of clubs formed to support and promote the physical fitness and social interaction of our members. Here are a few that are open to all Club members.
Prescott Lakes Pickleball Club:
Pickleball was introduced to the Club in 2011, and in 2013 we celebrated the opening of five new pickleball courts. Interest has grown steadily over the past years, with the Pickleball Club now boasts over 180 members. The Pickleball Club is open to everyone – the only prerequisite is that you want to have fun!! Check out the Play Schedule and come out to join us when you can.
CLICK HERE for more information and a schedule of events.
Prescott Lakes Tennis Club:
The tennis club was formed in 2012. The main goal is to have an organization to deal with tennis-related needs should they arise and provide a group committed to having fun with tennis and introduce players through tennis socials.
CLICK HERE for more information and a schedule of events.
Hiking Schedule:
Prescott features more than 400 miles of trail hiking, biking, and off road vehicles. Monthly hikes in Prescott National Forest are scouted and led by our Athletic Director. CLICK HERE for the monthly hike schedule.