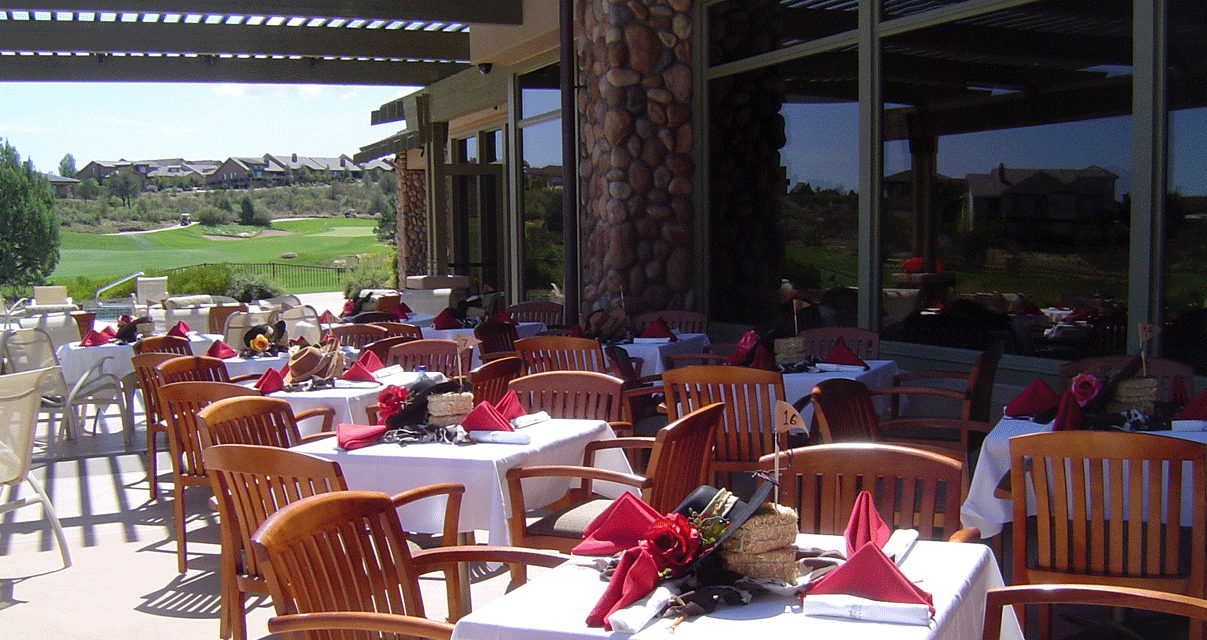 Special Events:
The Club offers several venues for use by Members and outside groups. If a Member wants to use the ballroom for a personal non-business event, there will be no room charge. All business, organizational or outside events pay an appropriate room rental charge depending on the day of the week, size of the space and time of day.
The Ballroom can be divided in two for smaller groups. The two sections are called the Fairway Room and the Falls Room. The Ballroom can accommodate approximately 120 guests comfortably depending on the specific set up of the event. The outside Terrace and The Grille can be added if needed for an additional charge.
The Fairway Room can accommodate approximately 60 people and features a beautiful view of the 18th fairway of the golf course and the surrounding mountains. The Falls Room not only has a view of that same fairway, but also overlooks the incredible multi tiered waterfall. Both of these rooms can be configured as a social event, theater style for a lecture or for a business meeting.
The Terrace adjacent to The Grille is a beautiful outside venue that can be used for wedding ceremonies, receptions or other social events. It has a fire pit and can be set up in a variety of styles.
With all of these options available and nearly unlimited free parking across from the Clubhouse building, The Club at Prescott Lakes is the perfect choice for your event. Our Banquet and Catering professionals are available to help you plan all of the details.